Your Source for Local, High-Quality Honey
Sunny Hill Honey is harvested within 50 miles of our plant in Marengo, IL. The honey comes from local wildflowers, such as white sweet clover, yellow sweet clover, Dutch clover, alfalfa, and Lynden blossoms. This combination makes for the best-tasting honey around. Our product is sold all over the Chicagoland area at independent grocers and fresh produce retailers.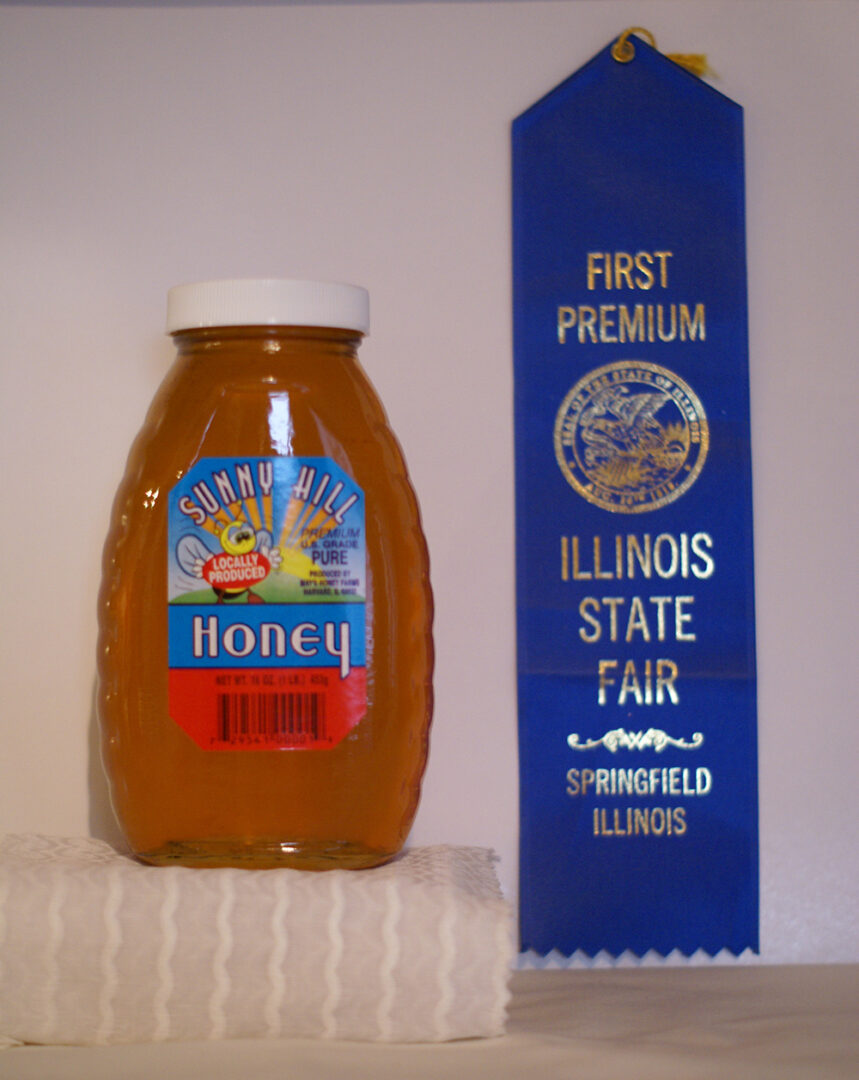 May's Honey Farms began producing Sunny Hill Honey in Chicago, IL back in 1948. Starting with 2 beehives that were purchased in Palatine, IL, the company now has more than 1,400 beehives throughout 6 counties in northern Illinois and southern Wisconsin. In 1963, a one-room schoolhouse from 1898 was transformed into a new processing plant outside of Marengo, IL.
Sunny Hill Honey is never overheated or ultra-filtered. You get 100% pure, natural, and delicious honey. It comes in four different sizes:
Sunny Hill Honey is also available in five-gallon pails. Additionally, all our products have UPCs and tamper-resistant packaging.